March 12th

2022 MC Sask ADS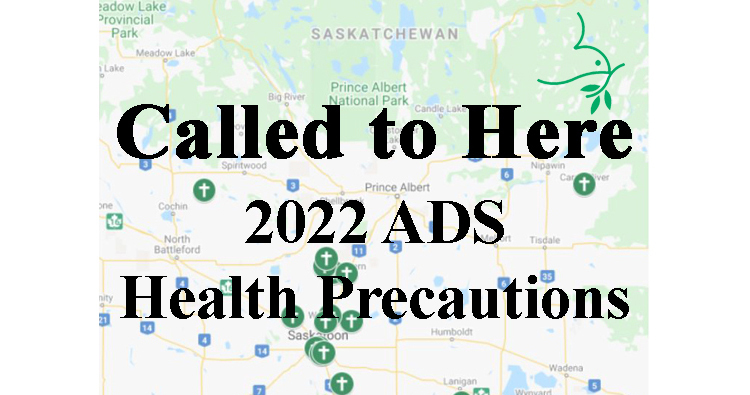 MC Sask 2022 Annual Delegate Sessions - Saturday, March 12/2022
Youth Farm Bible Camp, Rosthern
Guest speaker Dr. Preston Pouteaux will join us as we explore the theme of Called to Here

Each congregation may register one delegate for every 25 members or portion thereof


This is a hybrid event
**masking is required for in person attendance**
We love seeing one another and being together!
To ensure that everyone, especially those more vulnerable, can be with us,
we will wear masks for in person attendance at this year's ADS.
Please wear a high-quality mask throughout the event!
(There will be N95 masks available at the door if you do not have a quality medical-grade mask.)
Out of the same love for all the vulnerable folks at the session and in our households,
we encourage to take a rapid test in the morning before you attend the sessions.
(There will be a limited number of rapid tests available at the door to test before entering the building.)
If you are feeling even slightly under the weather
OR if you have someone in your household who has symptoms
OR if you or someone in your household have a known exposure, please stay home.
You will still be able to fully take part in ADS virtually
(even asking questions, commenting, and voting as a delegate) via Zoom.
Thank you for helping us to love one another just as Jesus does!
ADS Registration - payment only