March 27th

MC Sask Virtual Youth Retreat a huge success!
Virtual Youth Retreat Exceeds Expectations

On Saturday, March 27, youth and youth leaders of MC Sask met online for the first ever MC Sask Youth Retreat, and it was a "surprisingly good time!" With Gather (the event's online platform) being new to many, no one knew quite what to expect coming into the day, and between the unique, interactive virtual map, and the goodness that comes from being together after too long apart, the retreat was able to meet and exceed expectations. Some highlights included exploring the map to find hidden pictures of Shekinah Retreat Centre (where in-persons retreats have traditionally taken place), the Easter Egg Scavenger hunt (complete with a 1kg candy prize!), and some hilarious rounds of Telestrations where guessing what someone else drew was easy compared to having to draw it yourself! (How would you draw, "A bird in the hand is worth two in the bush"???)
The day also included two sessions with retreat speaker Tracey Mitchell; the first looking at ways of building healthy confidence, and the second exploring different ways of dealing with conflict in conversation. Mitchell's genuine presence and invitation to the youth to draw on their own thoughts and experiences led to impactful and insightful conversations within small groups, and we're excited to be able to continue these conversations moving forward with a follow-up resource that will be available later in the Spring.
Thank you to all those who participated and made it possible for youth to attend. The day ended with many saying it was "more fun than I expected" and "can we do this again?" – great things to hear after a day spent online together! More online events are being discussed, watch for more details coming soon.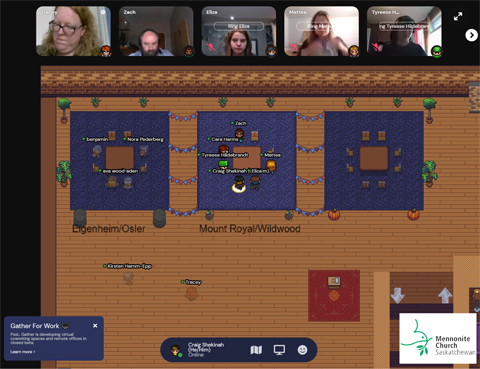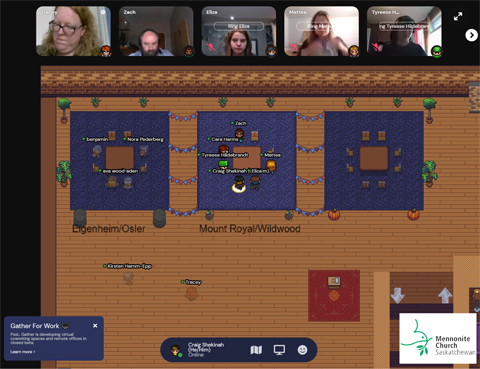 Photos: Craig Friesen