Youth Ministry
The youth ministry programming of MC Sask has two primary goals:
Helping youth strengthen their faith and learn about the God who created and loves them.
Providing opportunities for youth to spend time together in a safe space.
Saskatchewan Mennonite Youth Organization (SMYO)
Youth programming, led by youth! Saskatchewan Mennonite Youth Organization (SMYO) is an important part of Mennonite Church Saskatchewan (MC Sask). SMYO includes any youth (gr. 6-12) who are part of an MC Sask congregation, school, or youth group.

The purpose of SMYO is to bring together youth from across the province for fellowship, a feeling of unity, and spiritual growth. Along with monthly Mega Menno events, there are two SMYO retreats each year, one for Jr. High and one for Sr. High. The goal of these events is to foster feelings of identity and unity, invite youth to grow in their faith and relationship with Jesus Christ, and encourage them to follow God in all areas of their lives. SMYO receives oversight from Kirsten Hamm-Epp, MC Sask Regional Church Minister, and most importantly, from the SMYO Youth Committee.

This group of youth in grades 10-12 provides input regarding programming, helps run retreats, offers worship services at MC Sask congregations, and is the representative voice of Mennonite youth in Saskatchewan.

2019-20 Committee: Teah Lennea, Kate Hanson, Chloe Harms, Chloe Klassen, Derek Neufeld, Kylee Warkentin, Sarah Wood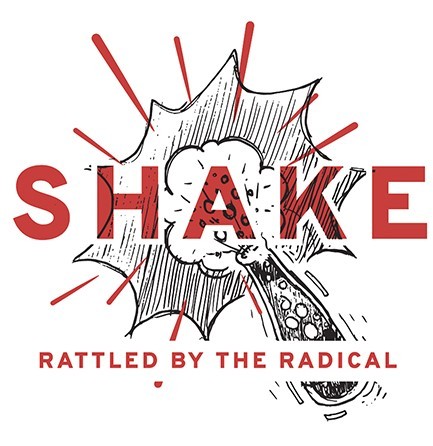 "At the beginning of this day, we open ourselves to You."
We began each day at Shake: Rattled by the Radical with these words, inviting God to be present among us, and to shake and rattle us into faithful disciples of the Radical. For the 119 youth and leaders who gathered together July 28- August 1, it was truly an experience...
Level Ground Coffee Fundraiser
Through Level Ground Trading Co., funds are raised each year to help youth attend the two SMYO retreats, for large assemblies and trips, and scholarships. To date over $5,000 has been raised, and we are very grateful for this support!
Orders are welcome on an individual or congregational/corporate level.
We collect orders until we can complete a full order (usually in 1 or 2 weeks), and our order takes approximately 5 business days to arrive
No stock is kept on hand.
Online ordering available here: Online Coffee orders
View product list and pricing below, contact the MC Sask office (mcsask@mcsask.ca 306-249-4844 ext 3) to place an order or find out more.

The youth ministry programs of MC Sask are accountable to the Pastoral Leadership Commission (PLC), and any questions or concerns should be directed to PLC Chair Garth Ewert Fisher, or MC Sask Moderator Terry Stefaniuk. Please contact the office for their information.