June 4th

2022 spring Mega Menno youth retreat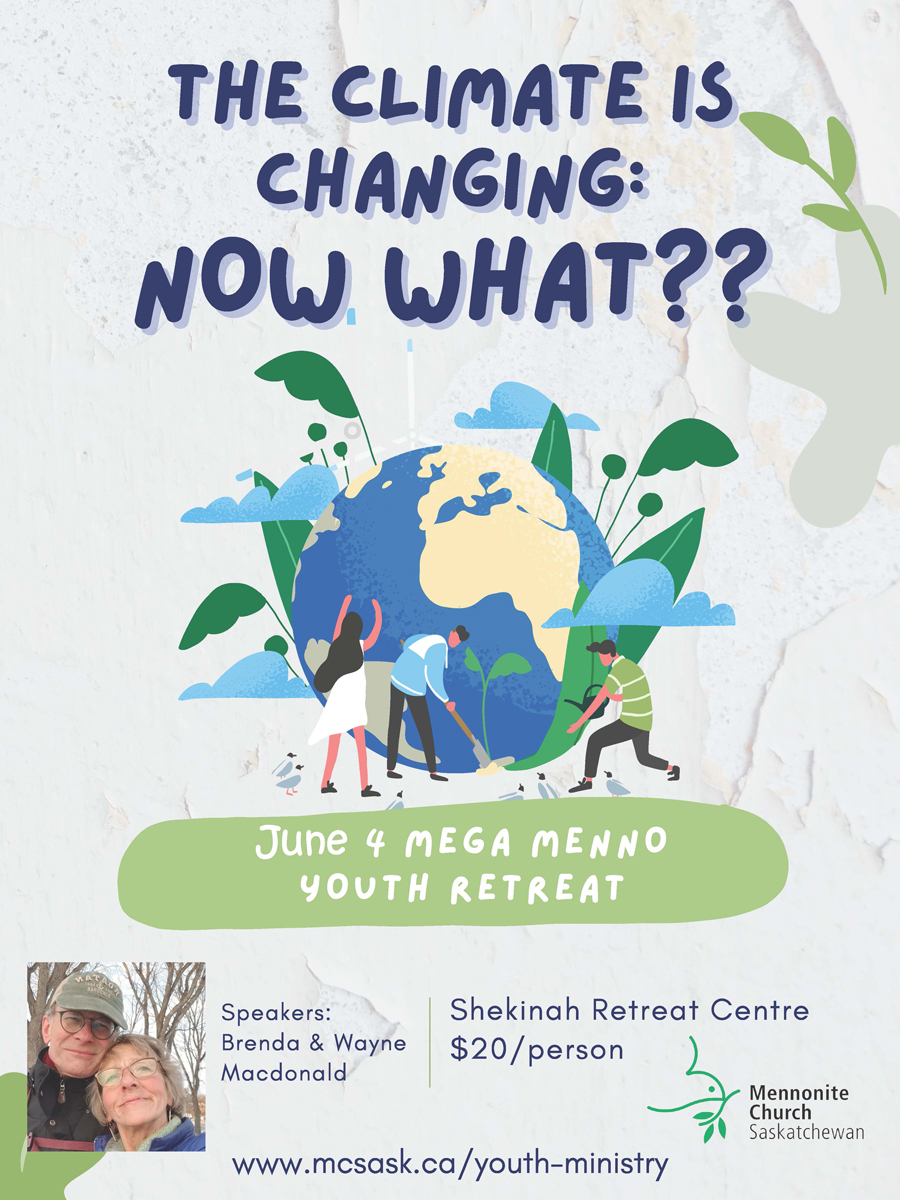 The Climate is Changing: Now What??
A one-day Mega Menno retreat for youth gr. 6-12 at Shekinah (9:30am – 4:30pm).
Speakers Brenda and Wayne MacDonald will help youth
explore what it looks like to be a people of faith in a time of changing climate(s).
The day will also include plenty of outdoor fun,! $20/person (aid available)
contact youthminister@mcsask.ca with any questions.