November 7th - November 11th

Reading Paul in the Shadow of Empire course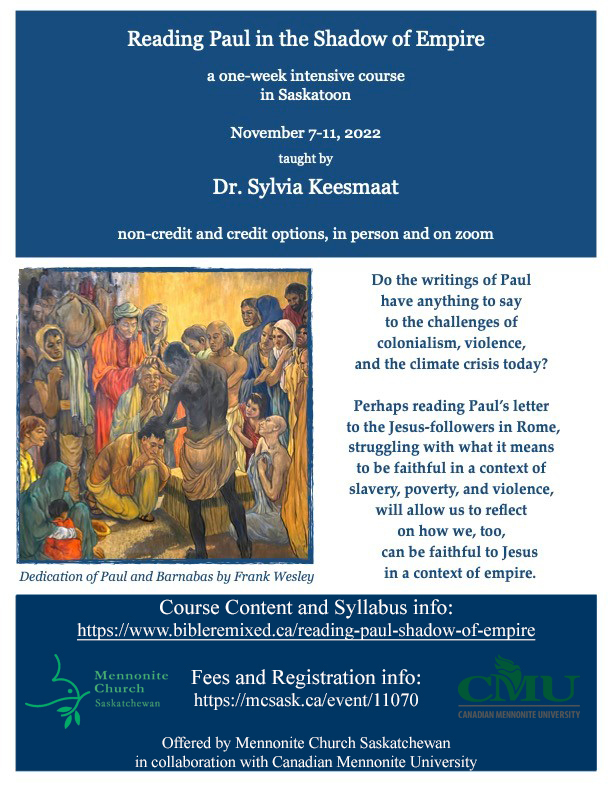 For those who wish to take this course for seminary credit, please register with Canadian Mennonite University here. Tuition is around $880 (BTS-5080N Paul in the Shadow of Empire - 3 credit hours)
For those applying for credit and are currently active in church ministry, if you apply to Company of 1000, you will receive 50% of your tuition back once you have completed all assignments. Contact Josh at churchengagement@mcsask.ca for more information.
For those who wish to audit this course, please register below. The cost is $300.
This is an intensive course, with classes running from 9am-12pm, and then 1pm-4pm (roughly) each day. We will host the course here at the MCC Building in Saskatoon. If we have more than 15 in person participants, we will host the course at Mount Royal Mennonite Church. We will have a Zoom option. In person participants will need to follow current Covid restrictions. Please bring a bag lunch if attending in person.