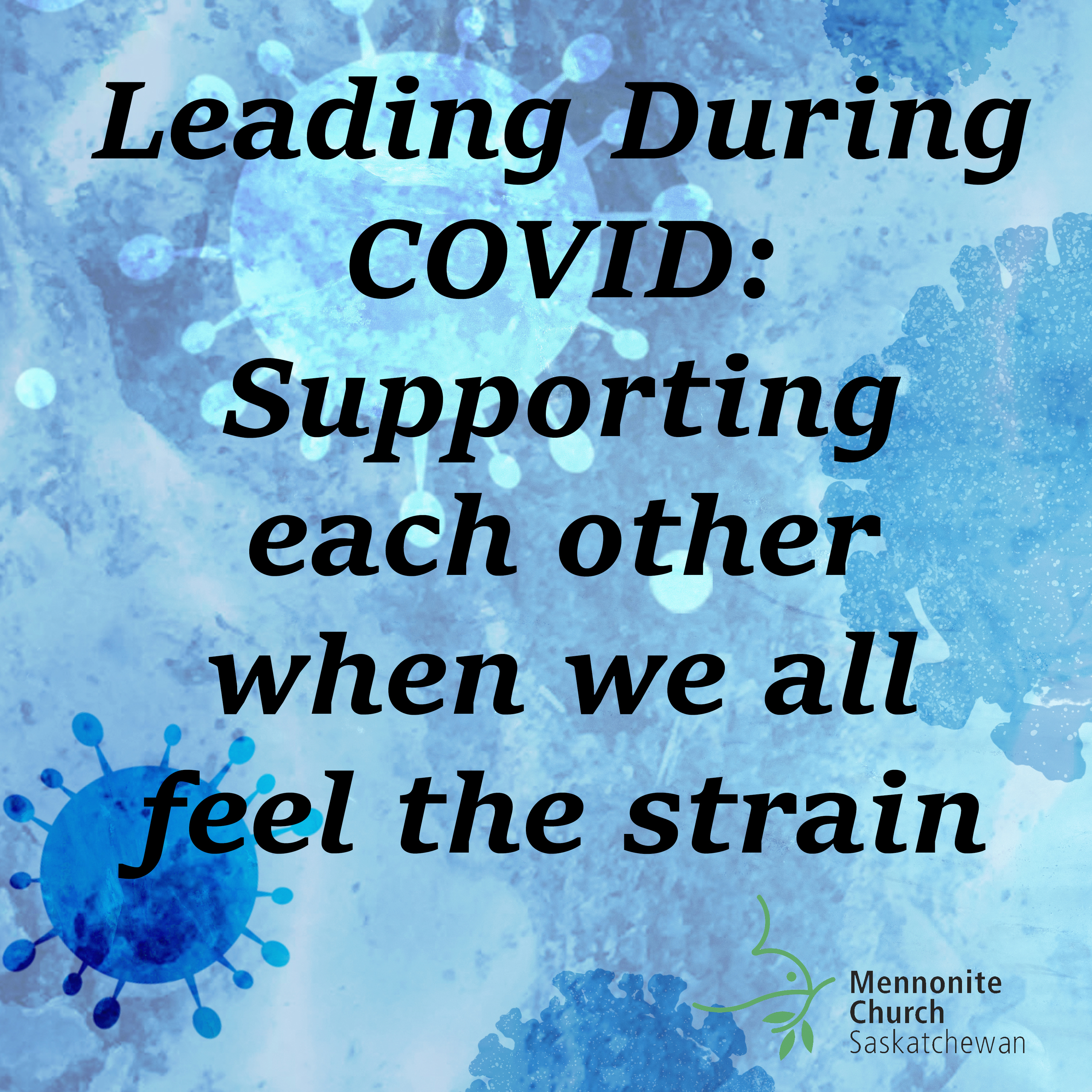 February 24th

Workshop for Pastors: Leading During COVID
Workshop for Pastors of Mennonite Church Saskatchewan
February 24, 2021 9:00 AM to 12 Noon
Online
Leading During COVID: Supporting each other when we all feel the strain
The COVID-19 pandemic experience has a curious quality of reaching that level of crisis where you cannot ignore it but you must get on with life in an altered way. Some of us have suffered significant losses of people or employment. At the same time, all of us are facing a barrage of new small choices and altered ways of acting, many of which do not even enter our consciousness. And it continues… and continues… People are resilient, however, and we manage. While constantly getting the message "Isolate!", we are not alone in this struggle. This interactive workshop focuses on increasing awareness of the types of stresses we live in during this pandemic, how our brains respond to that stress, and how we can take a leadership role to leverage our relationships and interactions to identify and respond to stress while tending our own mental health.
Facilitator Tim Nickel
Tim Nickel is a Registered Psychologist, Chartered Mediator, and Facilitator based in Saskatoon. He has spent the past 25 years helping people open the harder truths to themselves and others to further wellness and growth. Tim's workshops are always interactive and lighthearted, exploring the best of people's thinking and bringing his own knowledge and experience to the group.
Pastor's workshop payment only